By using the 'Import Survey' button on the switchboard, you can import data from the RHS Mobile app.
With the RHS Mobile Android app, you can input RHS data using your mobile phone or an Android tablet. Using the interface, you can run some quality controls and then export the survey data to the RHS Toolbox.
To import the data into the RHS Toolbox, you need to copy all the export files to a single folder.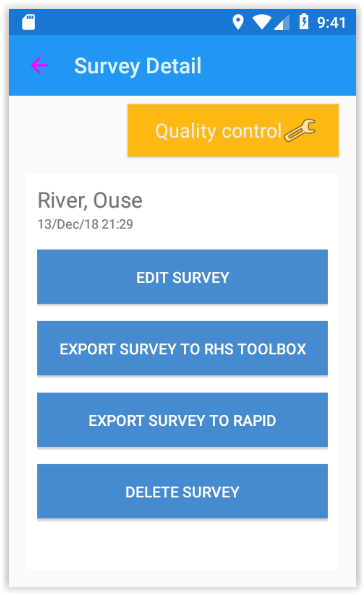 Click the 'Import survey' button on the switchboard. Locate the folder and select the .rhs file. Click 'OK' and wait for the import to proceed.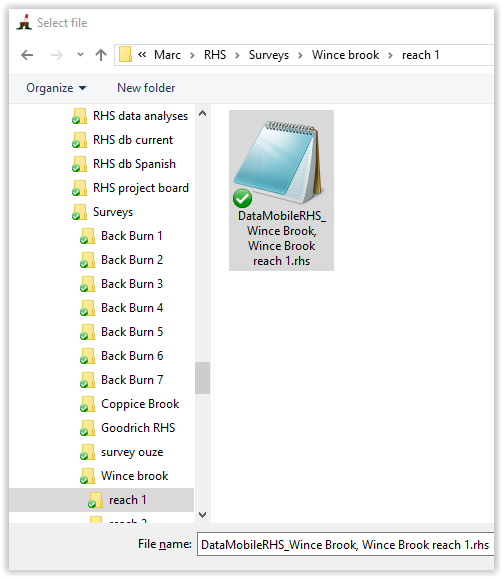 During the import process, all tables will be updated with the RHS Mobile data.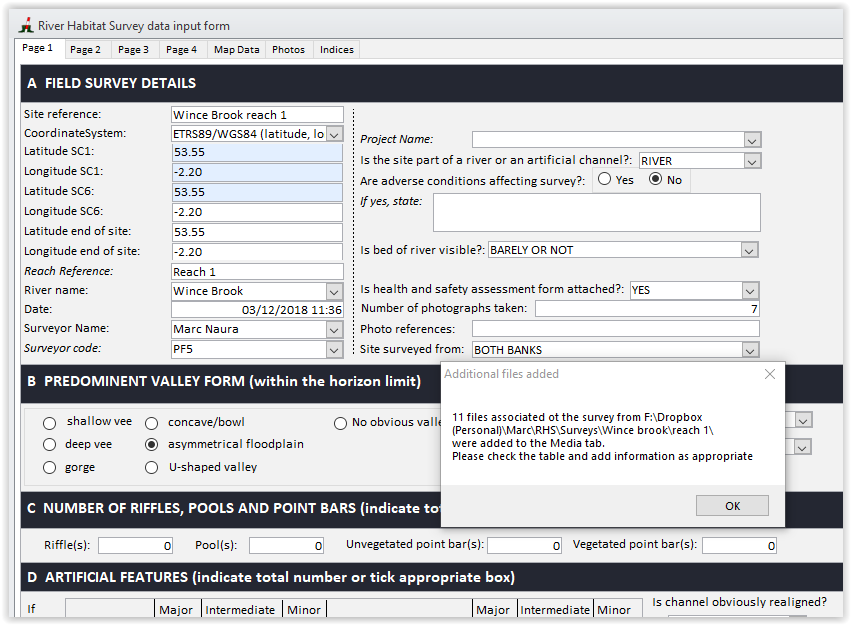 All photo files will be listed in the photo folder with hyperlinks to the photo files.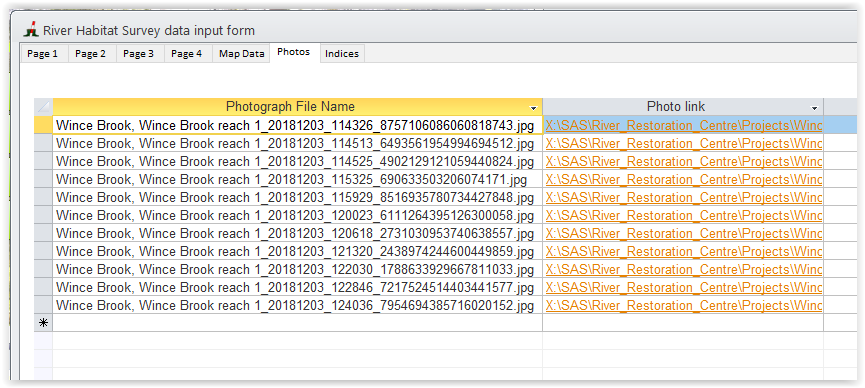 Before calculating scores, you will have to run Quality Control procedures.